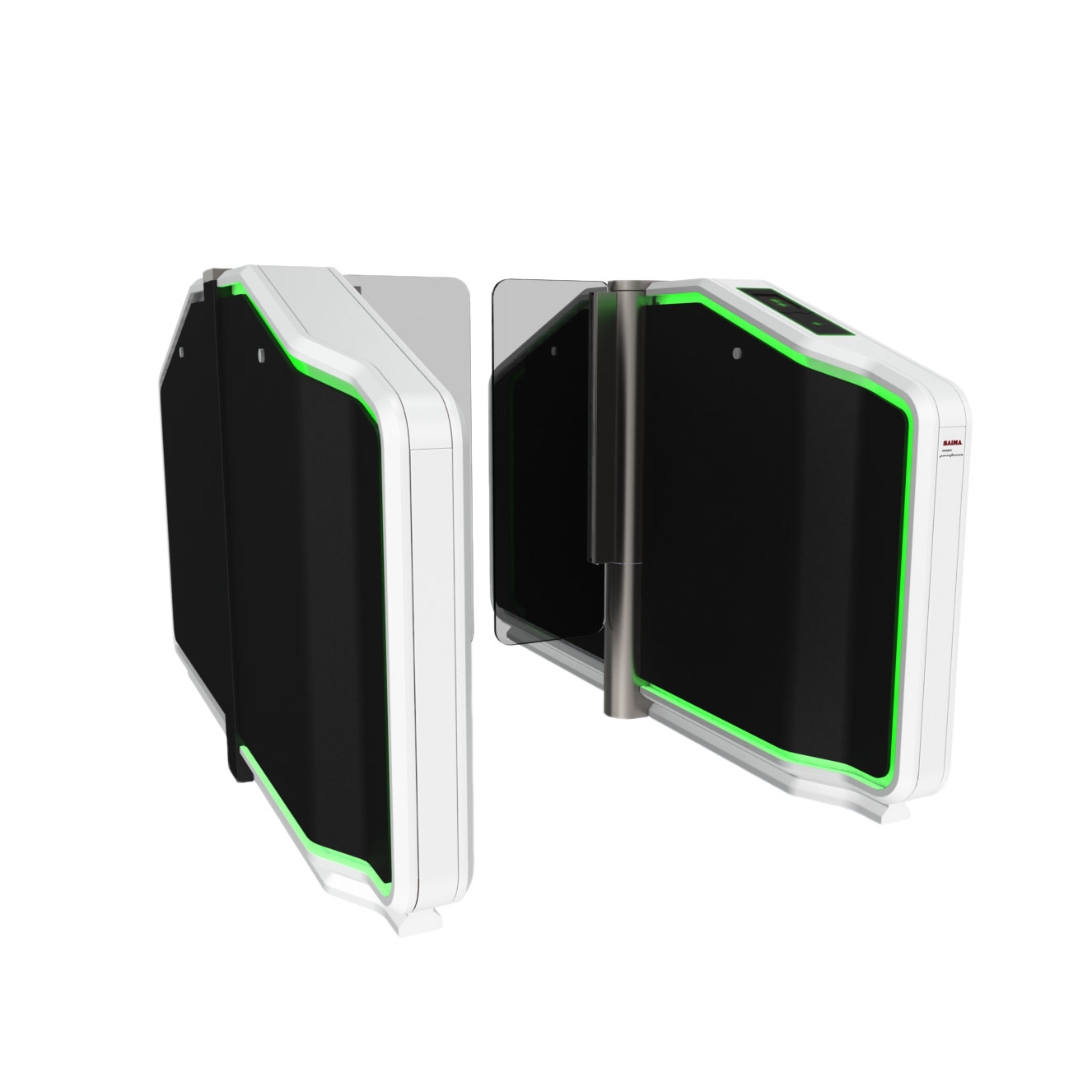 Turnstiles
Vasari Speed Gate
SAIMA's state of the art security turnstile wrapped in an exterior designed by none other than legendary designer Pininfarina.
The VASARI Speed Gate is a motorized bidirectional speed gate turnstile developed in collaboration with Pininfarina. An impressive blend of security and style, it is capable of securing any entrance while feeling more like an accent or piece of beautiful furniture. A 5 star hotel, a state of the art office building, a brand new stadium… all perfect applications for VASARI. It is an access control system made of two or more elegant machine bodies in your custom finish with crystal clear swinging glass panes. Ambient LED lights and near- silent operation make it perfect for your architect's next project where visuals and style are at the top
of the list.
Standard Features
Polycarbonate leaves, 10mm thick.
Stainless steel and/or painted upper covers (RAL).
LED system to point out the gate state.
Queue-proof detection by infrared sensors.
Safety photocells.
Options
Tempered glass leaves.
Housings for recognition systems (badge readers, proximity readers, free hands, biometric systems).
Optical and acoustic alarm.
Control console.
Contact us
Request information