SAIMA AMERICA
SAIMA America is a brand of SAIMA of North America Inc. Our core business is automatic access points to areas that require high levels of physical security and controlled management of human traffic flow.
Our service network has 84 centers worldwide with 320 employees in Italy and over 100 in the US. The company's high flexibility has enabled it to adapt to the different needs of its customers, offering a complete range of state-of-the-art solutions with the most innovative technologies.
Security and safety are equals in our company philosophy which motivates our design of high-performance, reliable solutions that maintain the highest standards in security, while still providing a safe product for all to use.
We combine new technologies, great engineering,and best-in-class design to create safe, customizable products that are pleasant to the eye.
Our mission is to provide a more safe and beautiful future when people need to go from here to there.
OUR STORY
SAIMA of North America, Inc. was founded in New Jersey in 1981. Originally founded as a company distributing auto repair equipment, the company then partnered with SAIMA Meccanica SpA in Italy and transformed to focus on one specific industry: engineered finishing systems.
In 2002 the company then also partnered with SAIMA Sicurezza SpA to introduce access control systems into the US with a particular success in the US government and defense sector as well as in airports and transportation.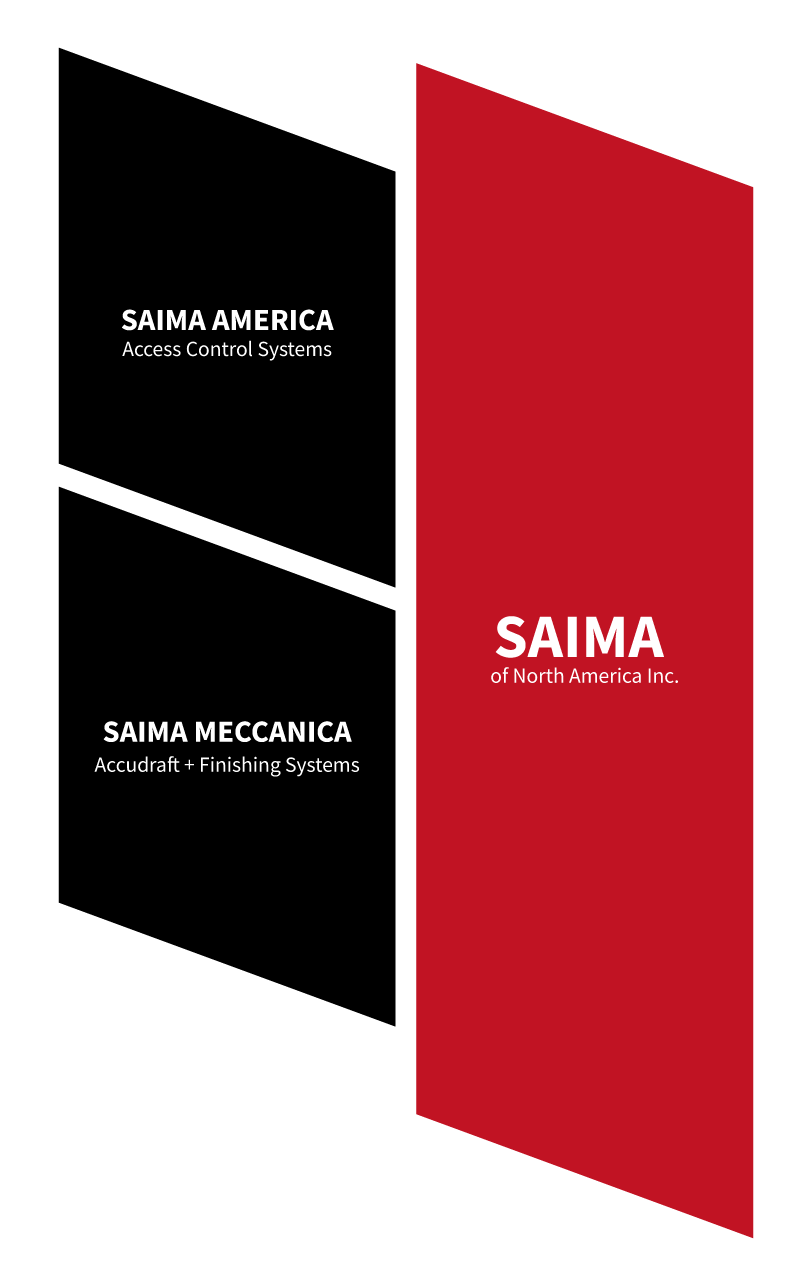 OUR COMPANY
Today, SAIMA of North America Inc. is still one company, but with two distinct brand and product divisions: Accudraft Finishing Systems, which engineers some of the most complex finishing systems in the world, and SAIMA America Access Control Systems which provides access control security solutions to many different customers across several markets. SAIMA of North America, Inc. is a woman-owned and minority-owned business and operates out of both Randolph, New Jersey and Aiken, South Carolina.